Great brands doing great things with Dokobit
Learn how our most successful customers are building digital processes with Dokobit.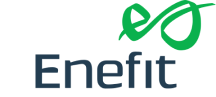 Enefit is the second largest electricity trader in Latvia. The parent company of Enefit, Eesti Energia, is the largest wind energy producer in the Baltic States.
Enefit's mission is to care for the environment by increasing the amount of renewable energy, at the same time providing effective energy solutions adjusted to the customers' needs.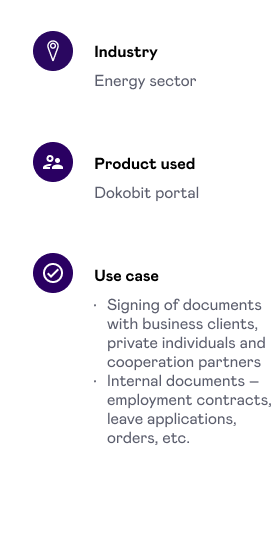 "We have completely shifted to electronic document management and signing system. It is more convenient and more transparent, and no document gets lost anywhere. In addition, for us as a sustainably-minded company, the care for nature and thoughtful and efficient use of our resources is also crucial."
Krists Mertens, Chairman of the Board at Enefit
Challenge
For Enefit as a modern technology enterprise, the need for digital solutions was growing to ensure its operational efficiency. With the rapid development of digitalisation and the growing customers' and cooperation partners' demand for a remote signing of contracts, electronic signatures became increasingly important in the company's day-to-day work.
Solution
The main criterion in favour of e-signing with Dokobit is that the legal status of an electronic signature is equivalent to a hand-signed document.
As for the platform itself, the most important thing when signing documents is that everything happens quickly and without any hitches.
Notably, the platform can be used with all the most popular eIDs, making it convenient for all the company's customers.
Result
Enefit has completely gone digital, and the electronic signature is used in most cases.
The signing of documents can be done remotely and quickly, which is a vital aspect nowadays. However, ease of use and simplicity are named among the main advantages of Dokobit services.
Also crucial for the company is that the signing process takes place on a single platform – documents do not get lost and are available at any time.
Enefit admits that starting electronic signing with Dokobit has saved both time and money. Besides, electronic document signing is environmentally friendly, which is also highly valued by the company.
---