Great brands doing great things with Dokobit
Learn how our most successful customers are building digital processes with Dokobit.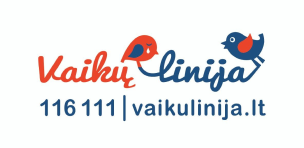 Vaikų linija / Child Line, established in 1997, provides free and anonymous help to children and teenagers by phone and online. Currently, almost 400 volunteer counsellors provide emotional support to children and teenagers.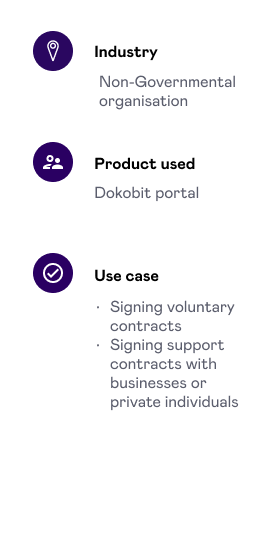 "We have noticed that the daily processes have become easier – now we sign contracts more smoothly and simply. We are a non-profit organisation, and we must manage processes as efficiently as possible to have sufficient financial resources to ensure the service – emotional support for children and adolescents – is uninterrupted."
Robertas Povilaitis, Head of Vaikų linija / Child Line
Challenge
The non-governmental organisation Vaikų linija / Child Line organises preparatory training for volunteers twice a year and signs contracts with future volunteers.
The organisation's biggest challenge was electronic personal identification methods, as not all volunteers use Mobile-ID. Therefore, it was essential to find a platform that was flexible to connect to, intuitive, and easy to use.
Solution
Knowing that some volunteers use Mobile-ID and others use Smart-ID, the most important criteria for choosing an e-signing service provider for the organisation was various means of personal identification.
It was also relevant that several employees of the organisation could use the platform – the branches of Vaikų linija / Child Line are located in Vilnius, Kaunas, and Klaipėda. Separate groups of volunteers are being prepared here, different coordinators are working in the cities. It was important that teams could use familiar tools and follow processes.
Result
The organisation abandoned paper contracts to achieve greater sustainability and now signs them, like other documents, using e-signing. Vaikų linija / Child Line Dokobit is mainly used to sign volunteer contracts and support contracts with businesses or private individuals.
According to the psychological support service, Dokobit is very easy to use, the platform facilitates the daily processes of the organisation. The signing of contracts takes place smoothly and efficiently not only in Lithuania, but also abroad. Vaikų linija / Child Line especially appreciates the possibility of receiving an automatic confirmation when both parties sign the contract – it makes the process easier, especially when several dozen contracts are sent to different people for signing per day.