Great brands doing great things with Dokobit
Learn how our most successful customers are building digital processes with Dokobit.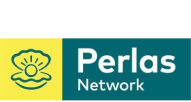 The company that manages the LOTO.LT brand Perlas Network is Lithuania's largest trade and financial services network, founded in 2003 (until 2019, the company was called Lotelita). The company, which has more than 200 employees, manages the network of trading terminals and its IT infrastructure, is also engaged in software development, and provides lottery service and ticket distribution, payment collection, and other services.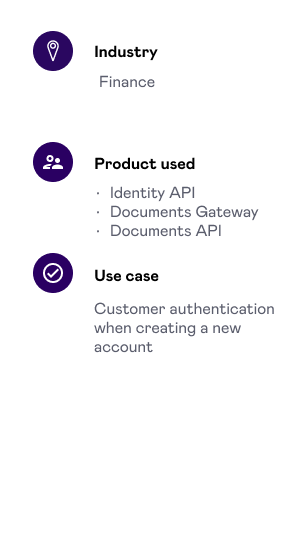 "When it comes to lotteries, ensuring that a person's identity is fully confirmed is essential, and this is easily achieved by creating a loto.lt account, a.k.a. registering in our system. Customers highly prioritise data security and take identity verification exceptionally seriously. Previously, around 40% of customers completed identity verification during registration. However, with the implementation of Smart-ID or Mobile-ID through Dokobit, complete registrations have increased by two times in just one year, with 60% of customers now successfully confirming their identity."
Renata Kundrotė, Head of Online Sales and Projects
Challenge
As Internet and technology use continues to grow, safeguarding information becomes crucial. For loto.lt, it is imperative to guarantee the safety and dependability of all customer identity verification procedures while providing a seamless customer experience. To achieve this, loto.lt ensures that customers can effortlessly access and utilize their services by implementing user-friendly and efficient login techniques, such as eID tools.
Customer registrations are a key indicator for measuring the success of loto.lt. When buying lottery tickets online, a person's identity must be fully verified, so this process must be quick and easy – then the number of confirmations is higher. Before implementing eID tools, the percentage of successful identity confirmations stood at approximately 42-43%, with the remaining registrations categorised as partial (involving account creation but lacking identity confirmation).
Solution
Perlas Network, the company behind loto.lt, tackled these challenges by conducting careful analysis, developing technical innovations, and ensuring constant monitoring and updates.
When Perlas Network selected Dokobit as their partner, they considered several crucial aspects. Dokobit provided reliable and up-to-date integration technology ideally suited to Perlas Network's business requirements. Moreover, the integration process was swift and straightforward, as no extra programming was needed – everything was readily available, ensuring a smooth and efficient implementation. The complexity of the service also determined the decision to choose Dokobit – everything can be found in one place, and there is no need to search for additional systems.
Result
To give its users a friendlier user experience, loto.lt now employs Dokobit to confirm the identity of its consumers.
Perlas Network emphasises smooth integration of e-signing solutions into their systems, prompt and helpful customer support, and smooth work. The company is pleased with the real results achieved in just a year when customers started to verify their identity with Smart-ID and Mobile-ID – their identity verification has increased by as much as 60%. The customer registration process has become smooth, everything is available simply and quickly in one place.