Great brands doing great things with Dokobit
Learn how our most successful customers are building digital processes with Dokobit.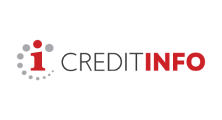 Creditinfo Estonia is the largest credit information database in Estonia. Its services include credit reports, credit scoring, credit monitoring, debt management and more. The company's aim is to provide accurate and up-to-date credit information, enabling customers to make informed financial decisions while reducing their risk.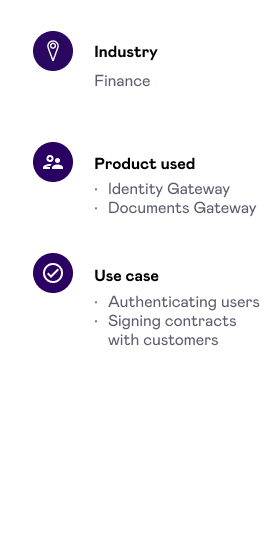 "Having a single, reliable partner for all of our authentication and e-signing needs has greatly simplified the company's internal processes."
Elari Tammenurm, Head of IT, Baltics; Management Board Member at Creditinfo Estonia
Challenge
Creditinfo Estonia owns several different portals and platforms, each of which previously used separate API solutions for authentication and e-signing. However, managing and maintaining all these solutions individually was time-consuming and inefficient.
In order to save time and streamline the processes, Creditinfo Estonia started searching for a single partner that could provide integrated solutions for all of the company's authentication and e-signing needs.
Solution
As thousands of people use Creditinfo Estonia's portals and platforms on a daily basis, it was crucial to find a solution that was highly reliable and easy for customers to use.
Simple integration and clear documentation were also key factors in the decision-making process. In addition, it was important for Creditinfo Estonia that the partner would be trusted and well-known in the Baltic market.
After evaluating several service providers and having a meeting with Dokobit's representatives, Creditinfo Estonia decided that Dokobit was the best fit in terms of both price and quality.
Results
Creditinfo Estonia now uses Dokobit's API solutions for e-signing and authentication. The authentication solution allows customers to easily, quickly and securely access the Creditinfo portals using their preferred eID, for example, Mobile-ID, ID card or Smart-ID.
The e-signing solution is used to sign cooperation agreements with customers in a simple and convenient manner.
Thanks to Dokobit, Creditinfo Estonia has been able to save a significant amount of time and provide its customers with a better user experience. Creditinfo Estonia also emphasises that having a single, reliable partner for all of its authentication and e-signing needs has greatly simplified the company's internal processes.