Great brands doing great things with Dokobit
Learn how our most successful customers are building digital processes with Dokobit.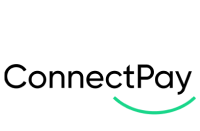 UAB ConnectPay is one of Lithuania's fastest-growing Electronic Money Institutions (EMIs), providing banking services for online operating companies. ConnectPay is a licensed institution registered and regulated by the Central Bank of Lithuania, which follows the regulation of the European Central Bank.
Such values unite the ConnectPay team as transparency, creativity, simplicity, and respect. The organisation takes a responsible approach to reduce the ecological footprint – the company has no branches, its activities take place in the digital space, and then it also does not work with companies that are using fossil fuels.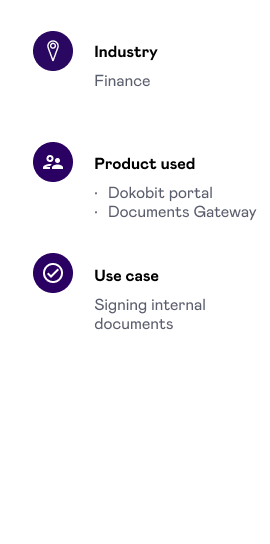 "One signature collecting cycle for the board used to take about two weeks, yet now signatures are collected in 3 days. After using the Dokobit, the total signature collection period changed from 30 weeks to 45 days a year, thus saving employees' time and simplifying the process."
Agnė Selemonaitė, ConnectPay Deputy CEO, Chairman of the Board
Challenge
As ConnectPay is a global company, one of its biggest challenges was collecting signatures internationally. Signatures collection was carried out in a chain principle, i.e., the document had to be signed by several persons from different countries in a particular order, so without Dokobit, the process would have been more difficult and time-consuming.
Hunting for signatures that required the most resources took place during the board meetings, which were held more than 15 times yearly. ConnectPay calculated that such signature journey usually took about two weeks, costing not only staff hours but also tons of paper, and logistics (planes, cars, etc.) that contribute to environmental pollution. Therefore, one of the main goals of ConnectPay has become the complete computerisation of the company's processes.
Solution
When the global pandemic hit, and the company realised that physical signature collection not only takes up employees' time and is an unsustainable solution, Dokobit crossed its path.
ConnectPay chose Dokobit because they offered a variety of signing tools (Smart-ID, mobile signature, etc.), secure document sharing, signature verification, and smooth integration of employees into the system, which allows efficient addition of responsible employees and assignment of roles to them. With Dokobit, the process became much smoother and more superficial.
Result
ConnectPay uses Dokobit to sign all internal contracts: from non-disclosure agreements or contracts with employees, and suppliers to board decisions or executive orders. One board signature collection cycle used to take about two weeks – now, signatures are collected in 3 days. After using Dokobit, the total signature collection period shrank from 30 weeks to 45 days per year.
The signature collection process has become much more straightforward: everything is digitised, so you no longer need to collect signatures in person – by clicking only one button, you can send a reminder about a pending signature.