Great brands doing great things with Dokobit
Learn how our most successful customers are building digital processes with Dokobit.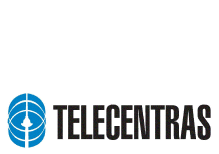 The Lithuanian Radio and Television Center (Telecenter) is a joint-stock company whose shares belong to the state. The telecenter is part of the list of companies strategically crucial to national security. The infrastructure of the company's high towers and masts (over 100 meters) allows the television signal to cover almost 100% of Lithuania.
The company also manages a nationally unique engineering structure, Vilnius Television Tower (height 326 m), and the Paukščių takas restaurant. Over 120,000 people (from Lithuania and abroad) visit Vilnius TV Tower in a year.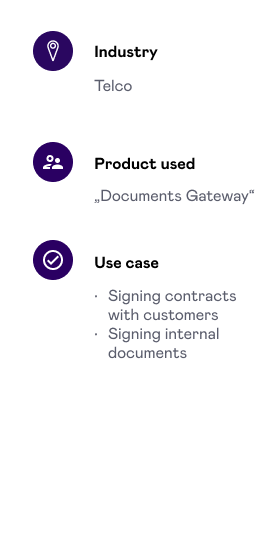 "By digitising all documentation processes and implementing Dokobit solutions, we believe we are contributing to environmental conservation. Since the number of printed documents has dropped, we can use about 4.5 times less paper per year."
Edita Kėkštienė, Assistant to the CEO
Challenge
Telecentras has been signing documents electronically for some time now, and the days when they didn't use Dokobit e-signing solutions are now considered historical. Buried in collective memory during the gloomy period of the epidemic, when most businesses had to relocate their activities from offices to homes, the Telecentras team swiftly transformed all processes to facilitate remote work.
The company agrees that the opening weeks of the pandemic were challenging. Communication with external partners and clients, as well as the volume of internal documents, not only did not decrease but significantly increased due to unforeseen events arising from market crises, etc. With everyone working remotely, manual signing became a cumbersome and inflexible process, requiring a swift hunt for solutions – and thus, their collaboration with Dokobit began.
Solution
The organisation considered security, ease of use, and convenience while selecting an e-signing solution. Telecentras places a high priority on information, customer, and data security because of its strategic significance to national security. As such, this was among the most crucial factors to take into account while selecting a service provider.
The organisation looked over numerous market possibilities and concluded that signing documents using the Dokobit is secure, simple, and convenient. The company emphasises its confidence in Dokobit solutions as all electronic signatures are created using secure electronic identity verification procedures that meet the strict requirements of the eIDAS law. Even when traveling outside of Lithuania, logging in and signing all documents is simple and convenient.
The challenges caused by the COVID-19 pandemic forced the company's Document Management System (DMS) upgrade project to be accelerated. Telecentras aimed to make all processes even smoother and more efficient. The company had already tested Dokobit solutions and knew that when choosing a new DMS provider, they wanted the document signing process in the new DMS to be on Dokobit solutions.
Result
Telecentras observes that the document preparation and signing procedure has been considerably expedited and streamlined when compared to its operations when all documents were signed and coordinated physically. The organisation has become more mobile and flexible, as, when needed, documents can be signed regardless of one's location, which was not only inconvenient but sometimes impossible.
The Telecenter bases its activities on the principles of sustainable business. Therefore, transferring all documentation processes to the digital space and starting to use Dokobit solutions contributes to preserving nature. The volume of printed documents has decreased, and the company now consumes more than four times less paper annually. Before digitising documents, Telecentras printed about 98 thousand sheets of paper per year. Through the digitisation of document-related operations, approximately 22,000 sheets of paper are used annually.