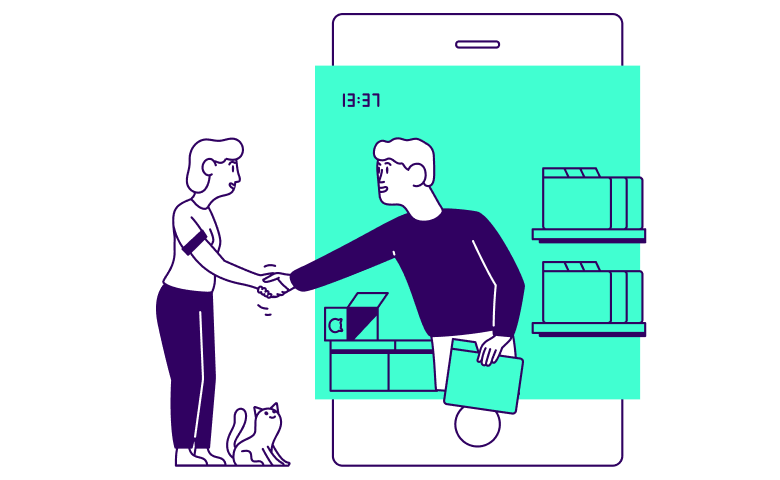 Dokobit for teams
Boost your digital transformation with Dokobit's features for teams. Smooth signing processes, neatly organised documents and intuitively easy management of data are the things your team, customers and partners will thank for.
Get started
Smooth and organised document signing process
Forget about chasing your colleagues and partners for approvals or signatures on important documents. We've got what you need to create a completely organised signing cycle.
Approvals
Add additional consents to the documents to make sure they are viewed and confirmed by the responsible person before signing.
Workflows
Create a sequence of actions for every signing party to make sure the document signing process is well-rounded and in order.
Deadlines and reminders
Set deadlines and additional reminders to make sure other parties sign on time.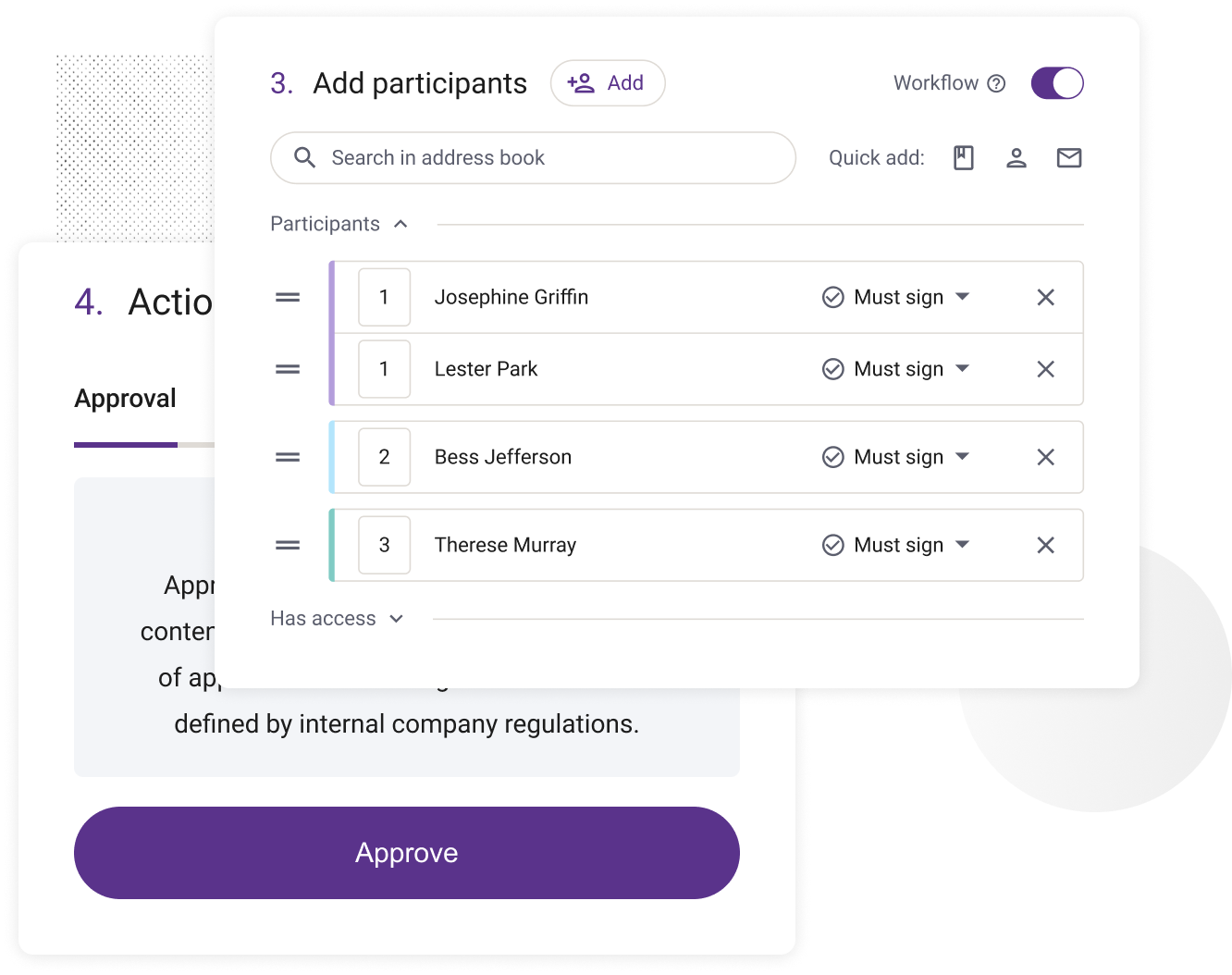 Easy and orderly document management
You'll never again have to put up with your desk covered in papers. We have all the necessary tools for you to easily manage your documents online.
Document categories
Sort documents into categories for a more convenient and orderly experience.
Permissions based on categories
Manage user rights to edit, share or delete documents assigned to categories.
User roles
Apply different roles for users: they have to sign a document or can only view it.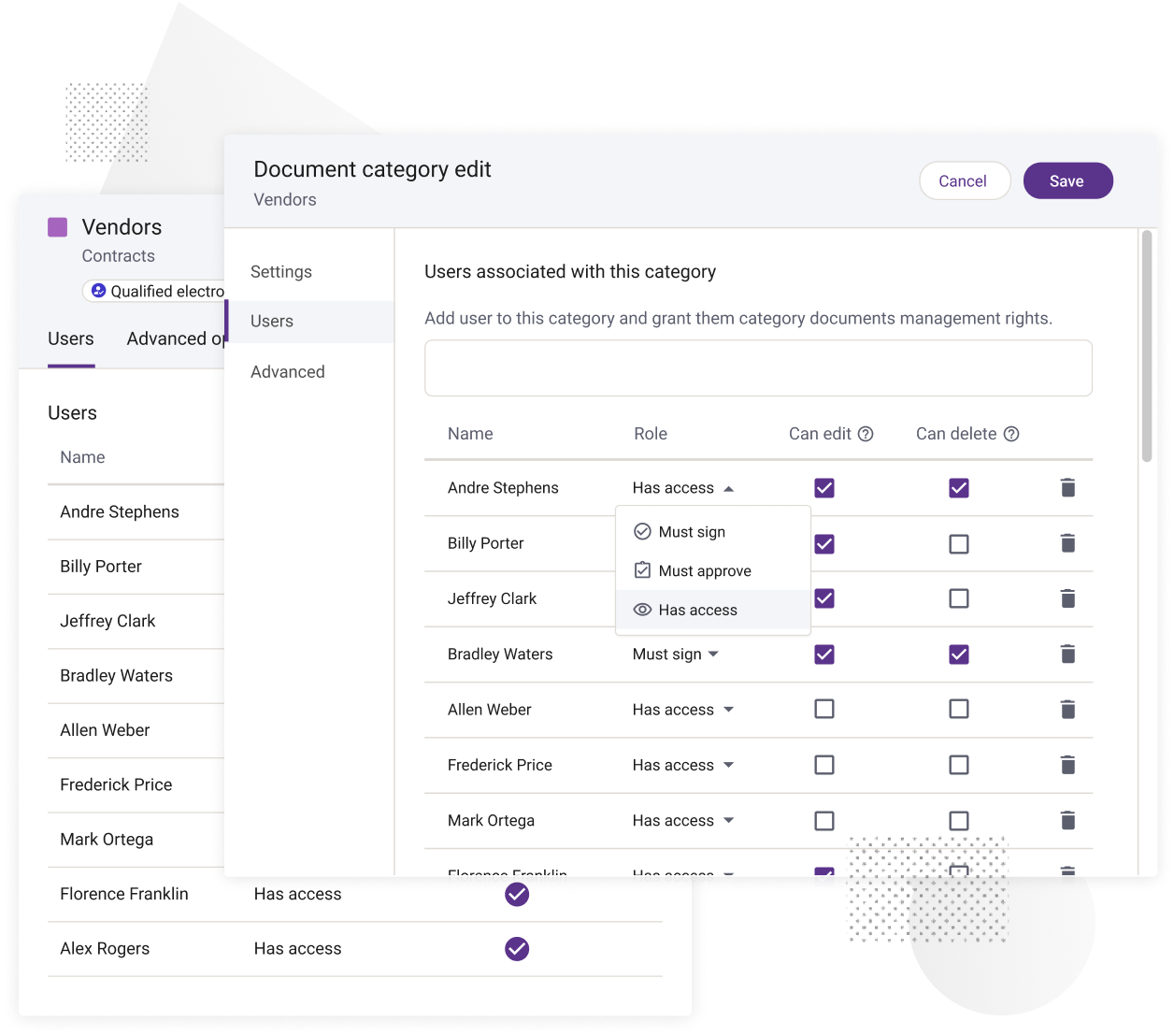 All your company data at your fingertips
You won't have to deal with the complex administrative tools — we understand that simplicity is the key to productivity and enjoyable user-experience.
Company data
Easily manage accounts of your team members and document access rights using centralised controls to make sure sensitive documents stay in the right hands.
Centralised billing
Reduce time spent on paying separate invoices. You can give each team member their own Dokobit account, and pay for everything with a single invoice.
Separate accounts
Use different accounts for company and private purposes in order to separate document ownership, intended usage and costs.

Match Dokobit to your needs
With branded UX and premium services it will feel just like home, for you, your customers and your partners.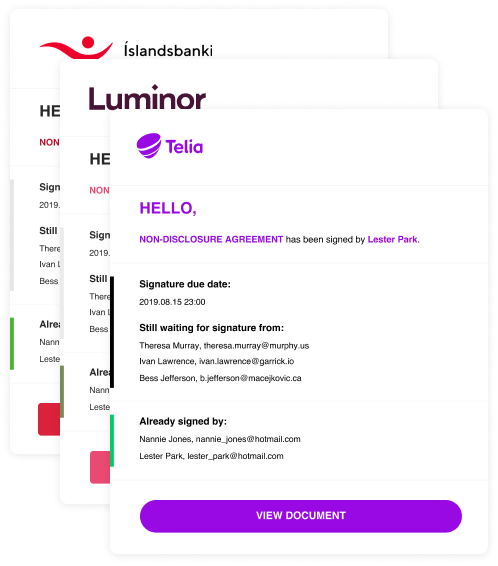 Branded UX
Provide branded document signing experience for your customers and business partners.
Portal API
Integrate API for automating actions in document signing portal right into your information system.
On-boarding services
Get personal trainings on Dokobit portal usage and other help needed to start using the portal.
VIP support
Get all the support you may need throughout the entire Dokobit usage period.
Premium SLA
Get guaranteed services availability 24/7.
Form templates
Create custom fillable documents – your customers or partners will be able to easily fill and sign them right on Dokobit.