Great brands doing great things with Dokobit
Learn how our most successful customers are building digital processes with Dokobit.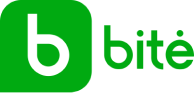 Bitė Lietuva (Bitė Lithuania) is a digital services company that ensures fast, widespread, and stable connectivity for private, business, and public sector customers on smart devices, homes, and offices. Bitė Lietuva also provides IT, Internet of Things (IoT), data centers, and other services for business and public sector clients.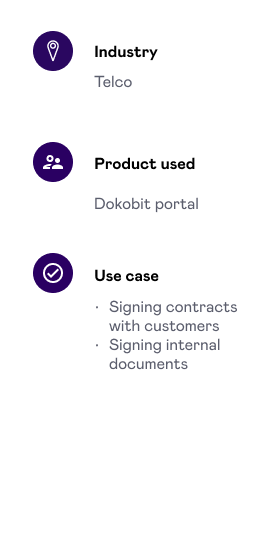 "After using Dokobit, signing contracts and other important documents became much easier and faster. The crucial factor is that this method is sustainable – we use significantly less paper, contributing to the preservation of trees and reduction of pollution."
Evelina Kadevičiūtė, Senior Legal Counsel at Bitė Lietuva
Challenge
During the COVID-19 pandemic, the company needed to find a reliable, user-friendly, and sustainable way to sign internal company documents and contracts with external partners. The company observes that all these expectations are met by a single Dokobit solution, which a big part of their team uses.
Solution
Bitė Lietuva chose Dokobit due to its intuitiveness, ease of use, and security, aspects to which the Dokobit team devotes significant attention – from obtaining internationally recognised certificates to periodic system audits.
Using Dokobit, the company signs contracts with new Bitė employees and updates employment agreement terms with existing ones. Additionally, many departments within Bitė use the solution for convenient and effortless document approvals. The company is pleased that through Dokobit, it can securely sign contracts with external partners and business clients in a blast.
Result
After implementing the Dokobit solution, signing contracts and other vital documents became much easier and faster. The organisation highlights the importance of sustainability – now, they use significantly less paper to preserve trees and reduce pollution.
Previously, many documents at Bitė Lietuva were sent for signing through registered mail. This change saves natural resources and benefits the company's finances – the company notes reduced postal expenses.