Great brands doing great things with Dokobit
Learn how our most successful customers are building digital processes with Dokobit.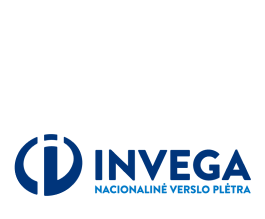 National Development Institution Investment and Business Guarantees (INVEGA) is a financial entity incorporated by the State. The main objectives of the operations of the entity are as follows: provision of financial services and implementation and administration of financial and other support instruments for SMEs.
Through a government resolution, INVEGA has been designated as the sole financial institution with the distinction of a national development institution, enabling the implementation of incentive financial measures. The following companies are also currently being consolidated on the basis of INVEGA: Public Investment Development Agency (VIPA), State Investment Management Agency (VIVA)), Agricultural Loan Guarantee Fund (ŽŪPGF), and the Ministry of Finance of the Republic of Lithuania has been appointed to represent the state as a shareholder.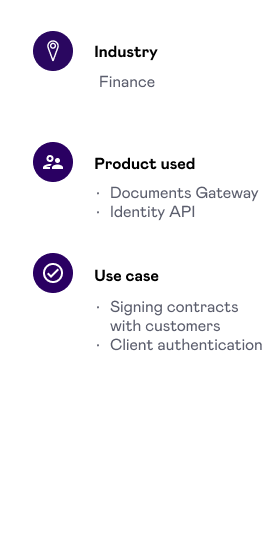 "Dokobit exceeded our expectations with its extensive range of services, intuitive user experience, and fast client support. The most significant benefit we derive from e-signing is the time saved, which enables us to delegate our resources to other, rather essential, tasks."
Ernesta Sečinskytė, IT Project Manager of the Information Technology Department
Challenge
Managing financial services requires a massive level of responsibility. Ensuring seamless, secure, and transparent processes is crucial for many businesses. INVEGA's interests are represented across various systems (service providers) where individually implemented solutions were time-consuming and rather inefficient.
To streamline operations and reduce time spent, INVEGA initiated a thorough search for a single partner to provide comprehensive solutions for all authentication and electronic signing needs within the company.
Solution
Before implementing e-signing solutions, INVEGA conducted an extensive market analysis. Dokobit was the ideal choice, fulfilling the organisation's requirements with its wide variety of services. As a result, INVEGA started using Dokobit's services in early 2018.
INVEGA thoroughly tested the solutions before integrating them into their systems to mitigate the risk of potential service disruptions upon implementation in the production environment. The company is happy that the organisation encountered no issues during the implementation process.
INVEGA now uses Dokobit's e-signing solutions for contract signing in client financing agreements. Additionally, Dokobit's e-signature feature is employed for customer authentication within one of their application systems.
Result
After adopting e-signing solutions, INVEGA noticed considerable time savings as everything is in one place. With all processes consolidated in one platform, customers and INVEGA representatives no longer need to use separate tools for signing and uploading documents. This eliminates potential signature errors (time stamps, certificates) when uploading documents signed differently. That also ensures an efficient workflow.
Moreover, it is crucial that Dokobit team promptly and willingly assist with any questions regarding their services, ensuring clear and helpful responses.