Great brands doing great things with Dokobit
Learn how most successful customers are building digital processes with Dokobit.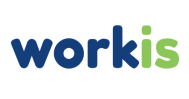 Workis.online introduces itself as a platform of innovative employers and progressive employees, a one-stop shop HR solution. It is an online platform for those seeking or offering a job, which belongs to Biuro Baltic, the biggest employment and recruitment service company in the Baltics.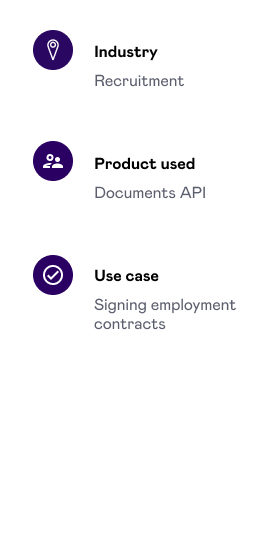 "The solution makes it easier for employees to take upon short-term jobs, they can simply choose a job online, apply and if confirmed sign employment agreement using e-signature whenever it is convenient for them. Companies can thus find employees faster as the ones already registered to the platform can hire a person just in 5 minutes."
Jurgis Kovas, the CEO of UAB Biuro Baltic
Challenge
By watching and looking for the best way to go hand in hand with the generation of technologies, the idea of online recruitment platform was born. However, it was crucial to think about technical details as well, such as how the contracts would be signed. In Lithuania, the only legal way to sign documents electronically is with an electronic signature.
Solution
By integrating e-signing functionality into their system, workis.online has provided the ability to sign legally binding employment contracts using e-signature, namely, Mobile ID and Smart-ID app, right on their platform.
This makes it easy to use the platform: after employers have chosen a candidate for a short-term job, a contract is signed electronically and all the employee needs to do is to show up at the agreed time at the agreed place. Once the job is finished, the employer fills in employee's working period, evaluates them and provides the payment. Such a process facilitates the life of all the parties involved in the recruitment process, meanwhile, e-signature ensures that the signed contracts and the signatures in them are legally binding.
Result
One of the key benefits for all the parties is saved time and reduced amount of administrative work. For potential employees, the solution helps to find jobs more quickly and save their time as there is no need to pay a physical visit to sign the documents.
Meanwhile, employers can find employees faster as companies already registered to the platform can hire a person in just 5 minutes. As numbers show, in total in less than a year already over 20,000 contracts have been signed using e-signature.
For the Biuro Baltic, online recruitment has led to becoming more flexible as they now can provide more accurate information in the documents such as working time, duration and payment details. Simplification of the process has led to an increase in some numbers — with the possibility to choose work conveniently and independently, the number of potential employees has risen sharply. Whereas before, it was physically impossible to take care of things that quickly.
The creators of the platform also remind that the signing of electronic employment contracts reveals the transparency of business. E-signature has a timestamp, which means that contracts can't be backdated. It is an important aspect for the business supervising institutions.
---