Great brands doing great things with Dokobit
Learn how our most successful customers are building digital processes with Dokobit.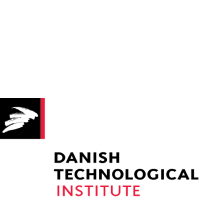 Danish Technological Institute is a non-profit research and development institute. Since 1906, the Institute has promoted the application of technological advances to benefit individual businesses and society's continued development, growth, and prosperity. They are experts in production, materials, environmental technology, business, energy, agro technology, meat research and more. They currently employ 1,050 specialists and help more than 10,500 customers a year – representing 68 different countries. The institute delivers technological services contributing to Danish companies' required development and conversion. This aligns with interdisciplinary and highly relevant societal drivers: digital transformation, green conversion, the circular economy and growth, productivity, and innovation capacity.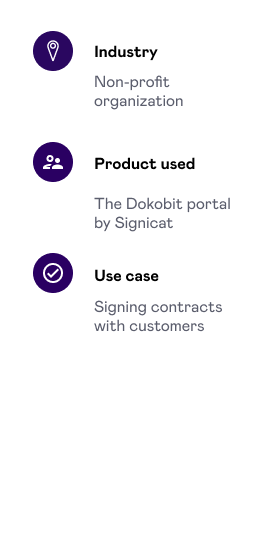 "By using Dokobit, we have achieved substantial results. We have saved a significant amount of time, especially in the contract signing process, which has significantly accelerated our business operations. This has translated into reduced operational costs and simplified processes across various departments."
Ena Leach, Consultant, Civil engineer at Danish Technological Institute
Challenge
Before using the Dokobit Portal by Signicat, the organization faced several challenges. Firstly, they needed help streamlining its document management processes, wasting time and resources. Many documents had to be managed manually: signing, archiving, and sending them to other parties. Using so much paper ended up cluttering the offices and was rather unsustainable.
Secondly, for technological organizations, the processes they run must be secure and trustworthy. Therefore, the Danish Technological Institute encountered issues ensuring the integrity and authenticity of documents, which was a critical concern for the organization.
Solution
The company primarily sought a solution combining efficiency, reliability, and security. Dokobit offered a simple, down-to-earth, user-friendly platform while adhering to high-security standards. The organization's decision to choose Dokobit was also based on the company's reputation for delivering high-quality products and reliability.
Now Danish Technological Institute uses Dokobit for a wide range of tasks: from signing contracts with both business customers and suppliers to significantly reducing their time on closing deals.
Result
By using Dokobit, the company noticed some remarkable results. Firstly, the Danish Technological Institute has saved significant time, especially in the contract signing, accelerating its business operations. This efficiency has reduced operational costs and streamlined processes across multiple departments, as now they can use that time for more crucial tasks.
Secondly, the company highlights that they use significantly less paper, as almost all the documents can now be signed online. This has translated into reduced operational costs and simplified processes for all the departments. The improvements in efficiency and reduced administrative overhead are evident. The results strongly highlight the benefits of adopting Dokobit's solutions, emphasizing their role in boosting the company's operational efficiency and overall effectiveness.