Welcome on board, e-residents!
With Dokobit you will be able to run your company paperless and securely sign legally binding documents across Europe in just a few clicks from anywhere in the world.
Already a Dokobit user? Log in.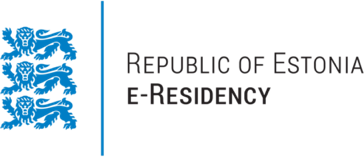 The Republic of Estonia is the first country to offer e-Residency — a transnational digital identity available to anyone in the world. e-Residency enables secure and convenient digital services that facilitate credibility and trust online. e-Residents receive a smart ID card which provides the ability to use it for document signing, verification, encryption, and secure identification.
Everything you need to go paperless
Dokobit improves your business by making the process of signing documents faster and more convenient for you and the people you are doing business with.
Fast
Save time by digitally signing and sending documents, as well as collecting signatures from your business partners worldwide.
Convenient
Sign documents from anywhere and any device. All you need is an internet connection and a smart device to manage your documents on the go.
Efficient
Reduce operational costs such as printing and mailing, and increase business process efficiency by faster document signing.
Compliant
Dokobit supported e-signatures are equal to the handwritten ones in accordance with the EU regulation on electronic identification and trust services (eIDAS).