About us
Developer support engineer
We are the biggest electronic signature solutions provider in the Baltics and Iceland building simple, easy-to-use and accessible technologies for e-signing and e-identification. Our longtime top-notch knowledge on electronic signature infrastructure allows us not only to cover the majority of the area with our solutions but also continue to evolve massively.
To faster serve our goals, we are looking for a developer support specialist who would take care of our integrable services clients and their technical consulting needs.
Dokobit offers APIs based products for e-signing and e-identification, and you will be responsible for overall external developer experience when integrating our products.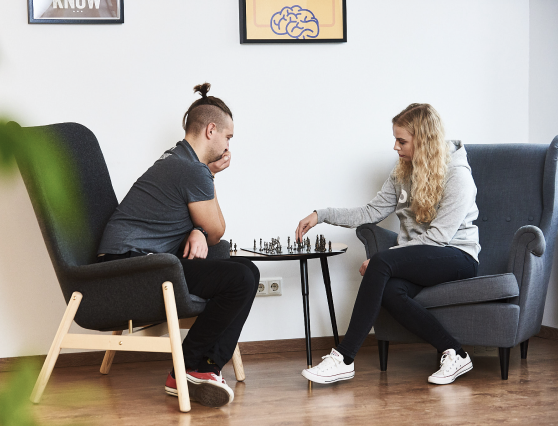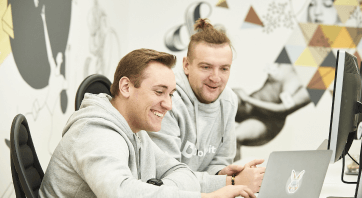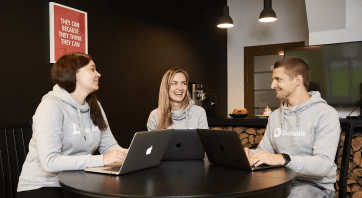 What you will do
| | |
| --- | --- |
| | Build trusted relationships with external developers by becoming a subject matter expert on their business and their Dokobit APIs integration |
| | Help maintain developer-facing technical documentation and our Developer Portal |
| | Maintain and contribute to the Dokobit APIs integration code examples |
| | Develop processes to enable the best possible developer experience |
| | Provide internal assistance to support team members |
What we expect
| | |
| --- | --- |
| | Experience in a role that puts you in direct contact with customers |
| | Experience with RESTful APIs |
| | Experience integrating and troubleshooting APIs |
| | Fluent written and spoken English along with exceptional active listening skills |
| | Prior experience as a software engineer or web developer or QA Engineer is a huge plus |
| | You enjoy writing |
| | Friendly communication style and helpful attitude |
| | The ability to work with a high degree of autonomy |
| | Eagerness to learn and expand knowledge |
| | Being extremely detail-oriented |
What we offer
| | |
| --- | --- |
| | Gross salary 2100-3300 EUR/month. We are open to discuss a different salary based on your skills and competences |
| | Challenging and rewarding projects in a successful and fast-growing company |
| | Possibility to fulfil your ideas and be a part of the expanding one-of-a-kind industry |
| | Extra days of holidays and flexible working hours |
| | A stress-free and cosy working environment in an old town office, with free parking and on-site gym or remote work |
| | Never-ending delicious coffee, ping-pong, fruit Mondays, team lunch Fridays, and so much more |
| | The best colleagues in the world with a crazy sense of humour |
We'd love to see an example of your creative and/or technical work, so please include in your application a sample of your work you feel comfortable sharing. It can be anything: a personal blog post, a summary of a project you worked on, an email you are proud of, a code snippet, the documentation you wrote, or something else that would show off your skills and creativity.
Already made up your mind?
Apply for the position now!